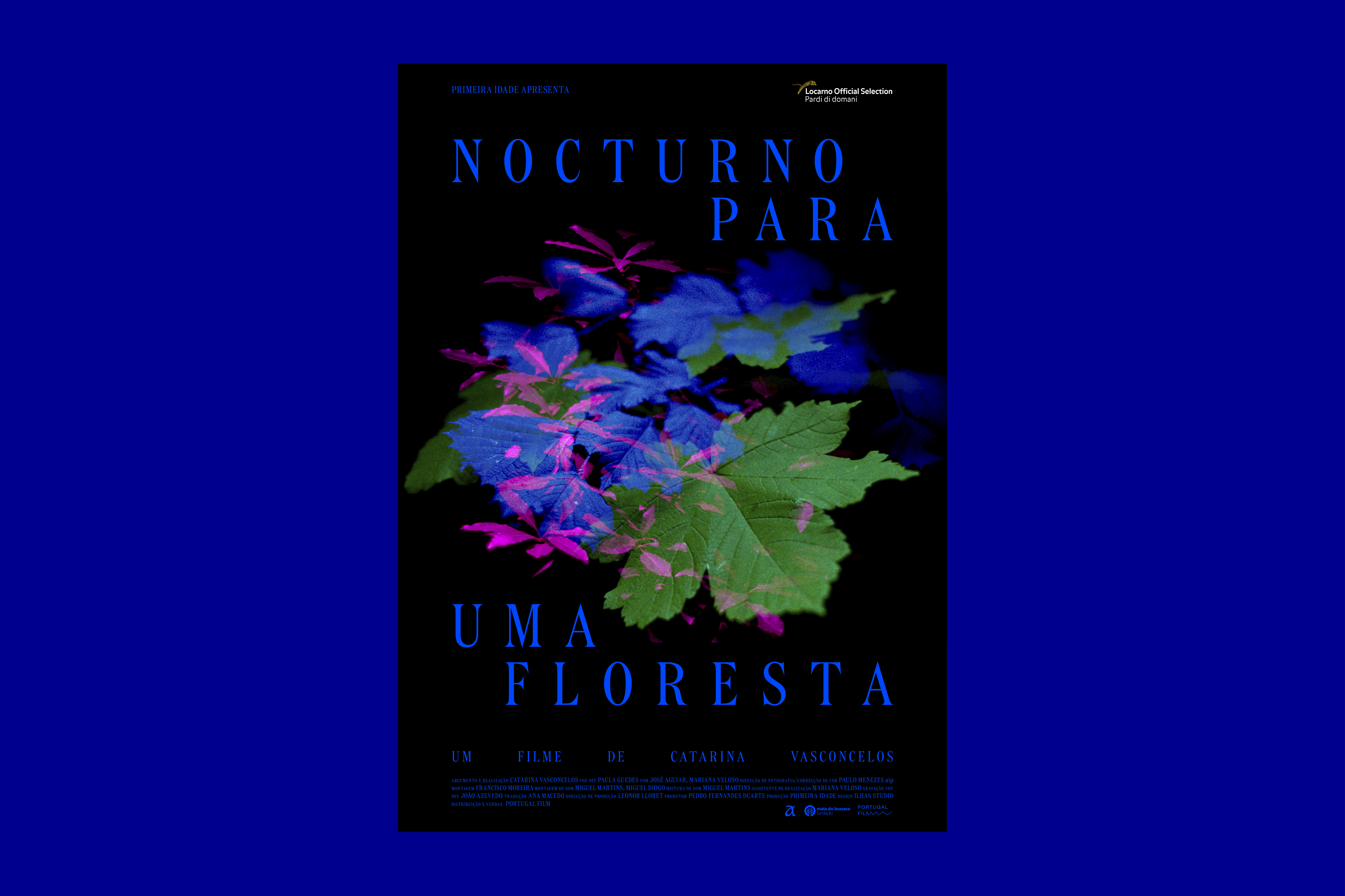 Nocturno para uma floresta
Poster and credits for Catarina Vasconcelos' short film Nocturno para uma Floresta, having its premiere at the 76th Locarno Film Festival.

For centuries, the entry of women into the Bussaco forest was prohibited. At its entrance, the inscription signed by Pope Gregory XV made clear that any woman who trespassed the walls would be excommunicated. On this side of the wall, the women could only see the tops of the trees. However, one woman was allowed in. Perhaps not her, but that of her gaze: Josefa D'Óbidos painted the "Sagrada Familia" that for years would inhabit a small chapel at the Bussaco forest. In the painting, Our Lady presents herself with a naked breast. In 2014, the souls of those who were always invisible and who lived in the shadow of the wall, will forever transform the destiny of Josefa's painting.
Client: Primeira Idade
2023