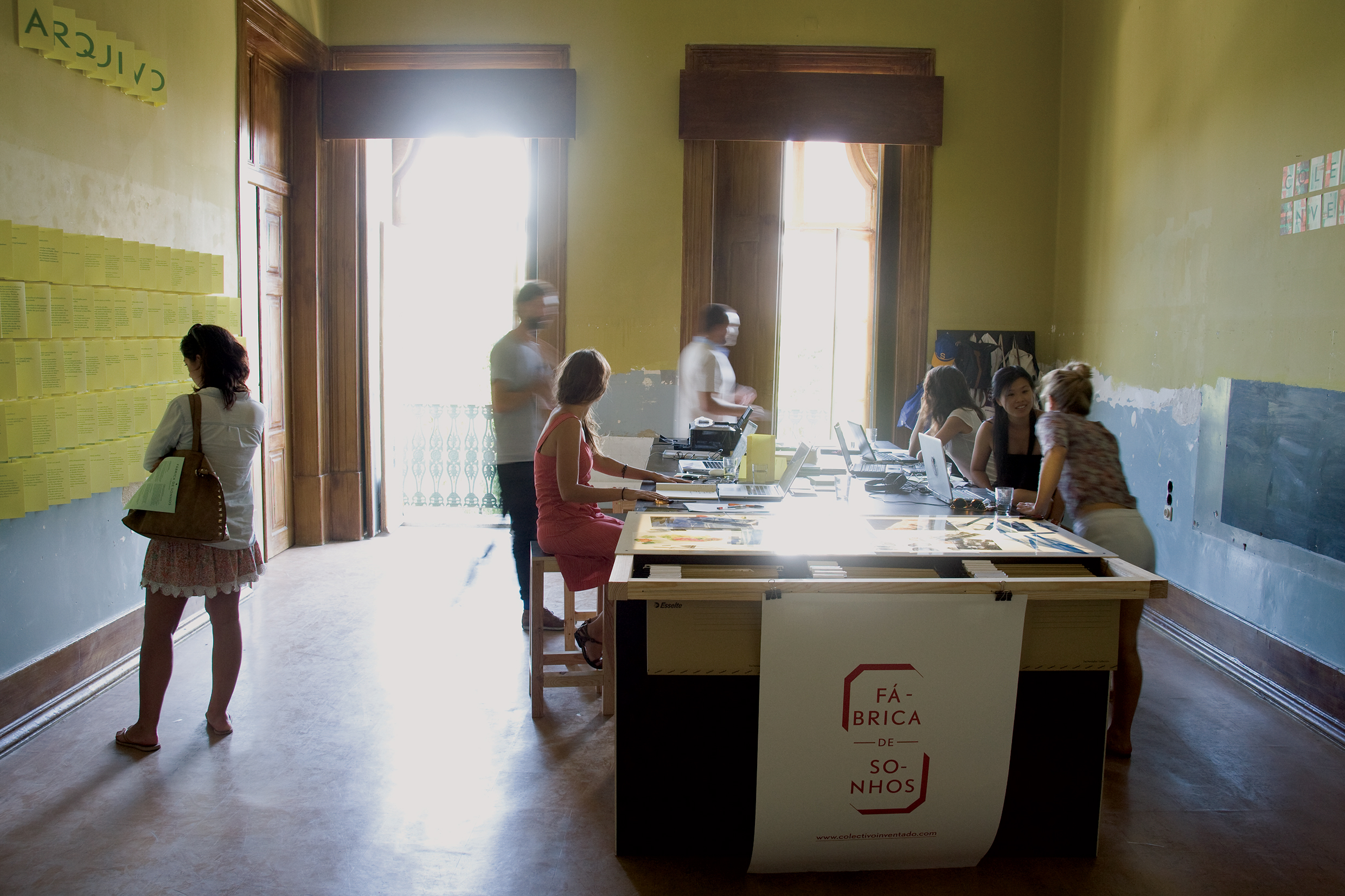 Fábrica de Sonhos — Exhibition


Fábrica de Sonhos (Dream's factory) was an intervention in Lisbon Architecture Triennale Headquarters (Sinel Palace) that respond to that year's theme "Close, closer".
In response to the Lisbon Architecture Triennial theme we have questioned what it is that we needed to bring closer to us, to Lisbon, to Portugal, to Europe and to the world. We concluded that we needed to get closer to our dreams. The project we proposed, thought up together with Colectivo Inventado, believes that dreams are not mere utopias, but are a way to imagine more than what the present politicaleconomical situation persists in telling us.

The project had three territories of intervention: a website, where dreams could be upload; the streets of Lisbon, where we walked by with a leadar collecting dreams and finally an instalation in Triennial's Headquarts, where a room with leaders and retroprojectors overlayed all those dreams as images.
Check also Sonhário project

Project in collaboration with colectivo inventado
Lisbon, 2013